War is a feminist issue for many reasons, most importantly because war is always war against women.
Patriarchy, war, rape as the "spoils" of war, and the taking of women and children as slaves in the wake of war arose together.  Recent blogs on Feminism and Religion have addressed the war on women—from the rape culture, to Humane Vitae, to the Catholic Church's and other church's  attempts to remove birth control from health care, to the tolerance of sexist hate speech in the culture at large. While the issue of Rush Limbaugh calling Sandra Fluke a slut is being focused on in the press, the drums of war are being sounded again in the Middle East:  the US is considering bombing Iran or supporting Israel if it decides to do so.  Feminists must stand together against war and the harm it does to women, children, and all living things.
Military spending is 28-38% of US government spending.  US government spending accounts for 40% of total global arms spending. The US and its allies are responsible for up to 75% of total global spending on the military. It does not take a mathematical genius to figure out that if good-sized chunk of this spending were cut, the US budget could be balanced, the deficit covered, and there would be plenty of money left over for the social good. It also does not take a mathematical genius to figure out that the US and our allies do not need to be spending three times more than all of our potential enemies combined in order to defend ourselves. This is not even taking into consideration that in a nuclear era, there probably is no way to protect ourselves against the crazed or foolish actions of a lone individual or a group of them–whether in a "rogue" or "civilized" state.
It is also well-known that women and children suffer immensely from war. Civilians are killed almost indiscriminately in "modern" wars.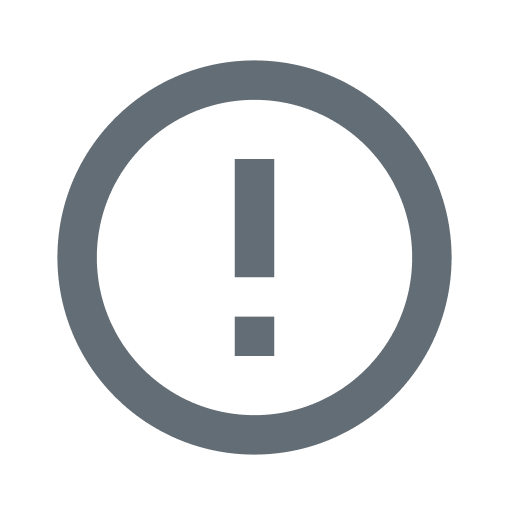 Rape is an ordinary part of war–it is not something that began to happen in Bosnia or Africa in recent years. Raping women as the "spoils" of war is testified to in the Bible, the Iliad, and the war chronicles of Julius Caesar. As recently as the 1970s in military training, US soldiers were taught "this is my rifle (pointing to rifle), this is my gun (pointing to penis), this is for fighting, this is for fun." Rape of women within the military cannot be ended until and unless the unspoken assumption that soldiers are "allowed" to rape "in exchange" for killing is brought out into the open and renounced. It may require renouncing war to undo the constructed connection of manhood with the power to kill and rape.
The first slaves in human history were most likely women (many of whom had been or would be raped) and children captured after the men had been killed. The desensitizing of human emotions that is part of military training may have been necessary before it could be claimed that one human being "owning" another was or is part of "civilization."
The valorization of the warrior in western culture can be shown to be at the root of the dualisms of rulership–mind over body, male over female, rational males against irrational others, and humans over animals and nature—that have led to so much injustice. Military training requires that
the soldier learn to ignore (be trained out of listening to) "ordinary" human emotions, including "this hurts me" and "I don't want to hurt or kill anyone." "Disciplining" emotions rather than "feeling" them becomes a cultural norm and violent discipline becomes understood as the "normal" way to "train" children. The values inculcated into the warrior come to permeate absolutely everything. Men who resist this training are told they are unmanly. Even "anti-war" candidate Barack Obama seems to have caved in to the war machine.
I believe that patriarchy and war are Siamese twins. They cannot be separated. We will never eliminate one unless we eliminate the other. Yet this is not even a conversation we can have today on the progressive left–let alone in the White House or the halls of Congress. Even liberal feminist Congresswoman Nancy Pelosi refused to meet with Code Pink—apparently because nonviolent feminists trying to end war seemed like lunatics to her. This is why radical antimilitarist feminism is so important. We have an analysis that gets to the intertwined roots of patriarchy and war. We must bring it forward.
Republican President and former General Dwight D. Eisenhower warned of the encroaching powers of the military-industrial complex. These powers are greater than ever today. This is why it is likely that the US will enter into another war in the near future. There is too much money involved. And this is why it is important for feminists to stand together against both patriarchy and war. We must introduce the connections between the two into our national conversation. Otherwise the great likelihood is that wars will continue, there will be no money left over for the social good, and one day we will all perish together.
Carol P. Christ is a founding mother in the study of women and religion, feminist theology, women's spirituality, and the Goddess movement.  She teaches online courses in the Women's Spirituality program at CIIS. Her books include She Who Changes and Rebirth of the Goddess and the widely used anthologies Womanspirit Rising and Weaving the Visions.  One of her great joys is leading Goddess Pilgrimages to Crete through Ariadne Institute. 
Some content on this page was disabled on February 2, 2017 as a result of a DMCA takedown notice from Ben Schumin. You can learn more about the DMCA here: