The country desperately needs to see the Nuns on the Bus on the road again. I just watched Radical Grace, nearly three years after my daughter and son-in-law gave it to me as a Christmas gift. My tardiness made me feel guilty, but despite the passage of time, the film still feels very timely.  Three years after the cancer that is 45 entered the White House; three years after the corruption and cruelty he unleashed has metastasized into key branches of government; three years after Catholics  have witnessed the heart of the Gospels ripped out the way children have been ripped from the arms of their parents at the southern border, this documentary about how a few nuns risked their place in the church to fight for justice tells me we need the leadership of the nuns more than ever.
Catholic voters from the heartland gave 45 the keys to the White House.—60 percent of them voted for him. Many justified voting for a man with Donald Trump's appalling sexual, business, and racist history by pointing to his supposedly "pro-life" stance.
As Sr. Simone Campbell, Executive Director of NETWORK Lobby for Catholic Social Justice put it, being opposed to abortion simply makes you "pro-birth." To be pro-life we need to take care of the people at the margins, she pointed out repeatedly.  She and her fellow sisters spoke for the people who are most vulnerable: the people who need healthcare. Happily, the brave support of the nuns for the Affordable Care Act (ACA) or Obamacare trumped the opposition of the US Bishops on the narrowly defined grounds of "religious freedom" and the right to ban contraception and women's right to make reproductive health decisions on their own in consultation with their family and their doctors.The compassion of the nuns trumped the selling out of Catholic social teaching by then Speaker Paul Ryan.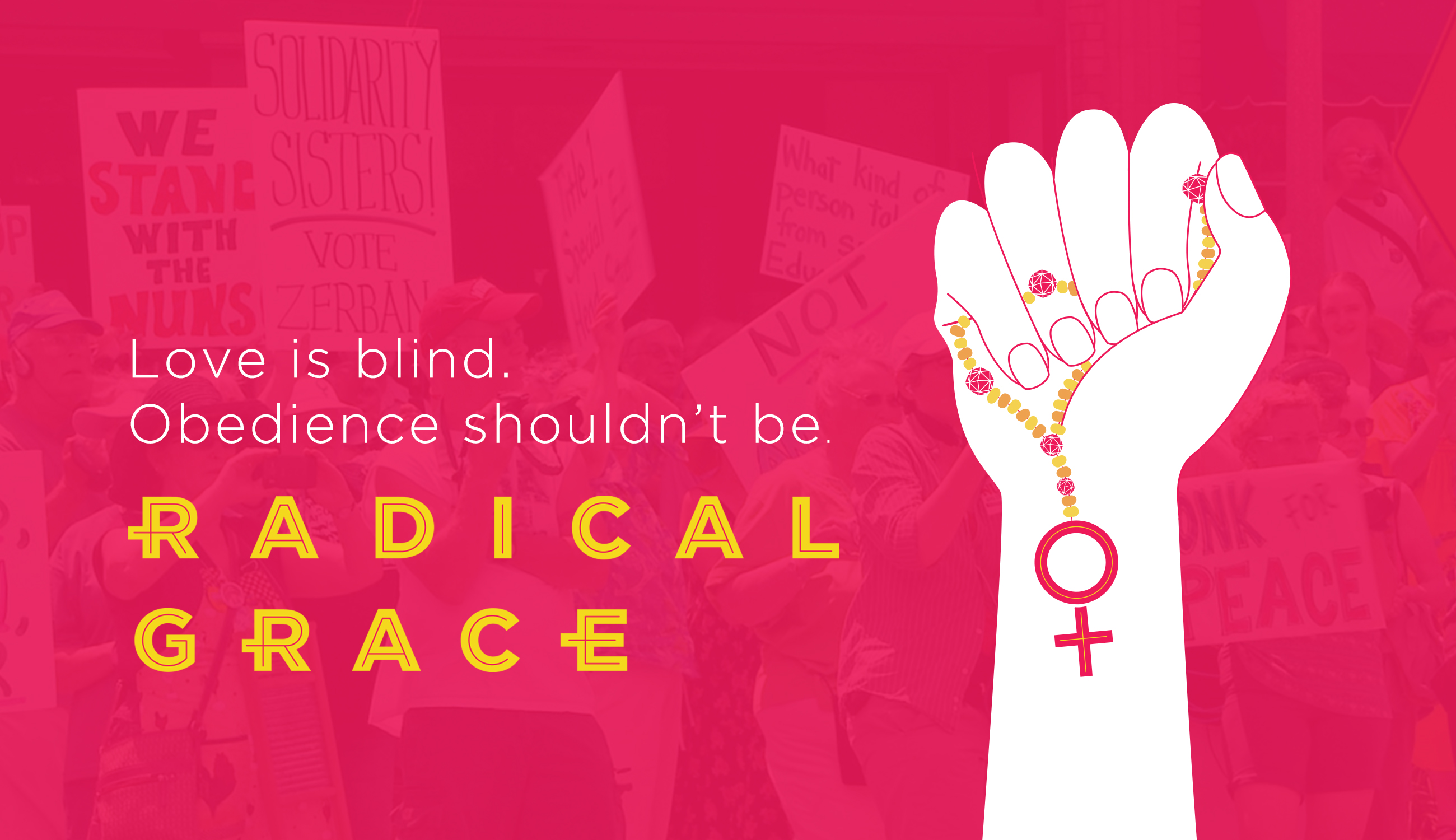 We need the nuns once again to counter the malevolence that infects the body politic by taking to the road and talking to communities, reminding them now, as they did previously, that the climate of cruelty and corruption and demonizing of others that is our current political ecosystem "is not the American way." It should emphatically not be the Catholic way.
For nearly three years Catholics have watched Trump demonize immigrants.They have watched him bully the weak into submission and cozy up to bloodthirsty dictators, sleazy monarchs, and KGB men–so-called strong men who are not strong enough to allow functioning democracies with free speech and a media that can do its job without fear. It's time for Catholics to revisit where they stand.  No one can better help them do it than the Nuns on the Bus. These fearless women look at faith with eyes that see the suffering and needs of their neighbors. They look at faith with hearts that are full. They are risk-takers who are willing to give their lives fully in service to others. The late Sr. Jean Hughes who is featured in the film working with parolees and helping them rebuild their lives,  confronts her own mortality in the face of illness and concludes that "life is all about creating a ripple effect so that even when we are gone, the ripples keep moving."
Catholics—and Christians—need to show some measure of fidelity to the Gospel message of love by withdrawing their fidelity to 45 and his policies of harm and hate.  Or stop calling themselves followers of Jesus. They cannot hold dear both Jesus and Trump.  Jesus did not discriminate. But he did insist over and over again that we love the poor. And love our neighbors as ourselves. Catholics –and Christians in general–have to ask themselves how they can claim that they are being true to the Gospel when they continue to support a President as unloving as 45 shows himself to be every day of his presidency.
Dawn Morais Webster was born in Kerala and was raised Catholic in largely Muslim, cosmopolitan Malaysia. Her mother, Gladys Morais, modeled faith as a pragmatic living out of attentiveness to the needs of others. Dawn had her schooling with Franciscan nuns who remain an inspiration. Her blog at https://dawnmorais.com/category/i-blog/ is a small voice–but she believes she is part of a much larger community of faith-filled dissenters. Hawaii has been her home for nearly two decades. The islands' mindfulness of its past and the wisdom of those who have gone before, as well as its attention to place and people, help the soul to sing. She and her husband attend St. Elizabeth's Episcopal Church, where four to five languages are heard at the celebration of the Eucharist every Sunday. St. Elizabeth's hosts Hawaii's only Catholic Worker House, known as Wallyhouse.